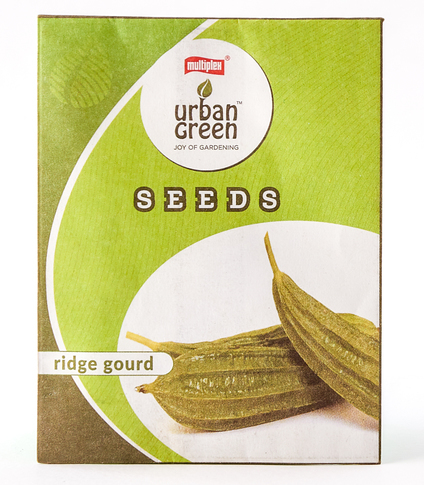 DISCLAIMER Images may differ from the actual product
Enter your delivery pincode to check on product delivery
Ridge Gourd Seeds
Urban Green
Ridge gourd is an annual cucurbitaceous vegetable grown in the summer and rainy seasons. This vine plant generates fruit which is an excellent source of fiber. It requires support while growing as it grows vigorously. The fruits borne are spongy in texture. The fully developed fruit is also the source of the loofah srubbing sponge used in bathrooms and kitchens.
Enter your delivery pincode to check on product delivery
Garden Care
---
Germination Instructions
Sow the seeds directly into soil placed in pots or growbags (3 seeds each).
Ensure that the planters/pots/growbags used are at least 14-16 inches deep.
The seeds germinate 7-10 days after sowing.
Maintenance Instructions
It takes 45-55 days for the first harvest.
The plant can yield multiple harvests if maintained well.
Use organic rich soil for better growth.
Features
| | |
| --- | --- |
| CATEGORIES | DESCRIPTION |
| Botanical Name | Luffa acutangula |
| Quantity | 5 seeds |
| Origin | South Asia, Middle East |
| Climate | Sub-tropical, Tropical |
| Usage | Food |
| Height | Upto 5 m |
| Growth | Moderate |
| Propagation | Seeds |
| Pests & Diseases | Beetles |
| Country of Origin of Product | India |