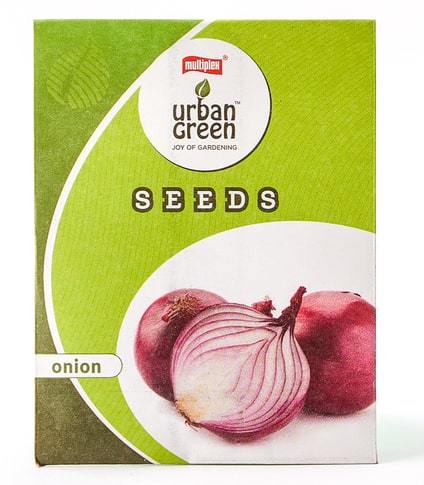 DISCLAIMER Images may differ from the actual product
Enter your delivery pincode to check on product delivery
Onion Seeds
Urban Green
Onion is by far the most commonly used vegetable in Indian cuisine. Grown for its bulb essentially, the onion can be harvested at herb stage for its green cousin. This perennial plant is harvested in its first growing season. They are pungent when chopped and contain certain chemical substances which irritate the eyes.
Enter your delivery pincode to check on product delivery
Garden Care
---
Germination Instructions
Sow the seeds directly into soil placed in pots or growbags (6-10 seeds each).
Ensure that the planters/pots/growbags used are at least 6-8 inches deep.
The seeds germinate 4-8 days after sowing.
Maintenance Instructions
It takes 55-60 days for the first harvest.
Use organic rich soil for better growth.
The plants are shallow-rooted and do not need much water when established.
Features
| | |
| --- | --- |
| CATEGORIES | DESCRIPTION |
| Botanical Name | Allium cepa |
| Origin | Asia |
| Climate | Sub-tropical, Tropical |
| Usage | Food |
| Height | Upto 75-180 cm |
| Growth | Slow |
| Propagation | Seed, Division |
| Pests & Diseases | Mites, Maggots |
| Country of Origin of Product | India |
| Quantity | 2 g |