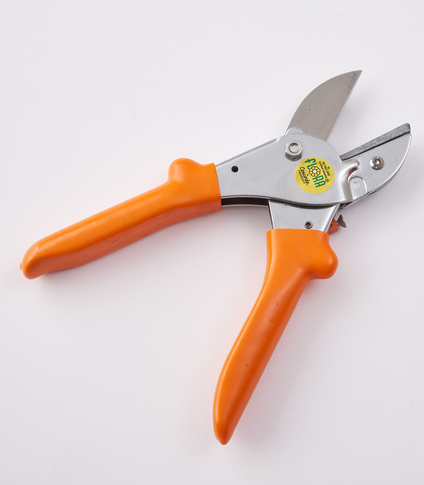 DISCLAIMER Images may differ from the actual product
Enter your delivery pincode to check on product delivery
Secateur
Flora
The Secateur is used for pruning shears which is essential to keep the plants healthy. Use this pair to delicately snip younger plants and shoots, or to hack away at thicker branches and cut the dead part out. Regular pruning and removal of dead stems and flowers are necessary to encourage new growth, flowering and productivity. It can also be used for cutting leaf spring system.
Enter your delivery pincode to check on product delivery
Usage Instructions
---
The Secateur helps make a clean cut thus ensuring the plants recover quickly. Clean the secateur after use to remove debris and plant sap. Store when it's dry to prevent oxidation and rust.
Features
| | |
| --- | --- |
| CATEGORIES | DESCRIPTION |
| Name | Secateur |
| Manufacturer | Flora |
| Material | Brass anvil, Hardened and tempered steel blade |
| Colour | Red |
| Use | Trimming and pruning. |
| Special Features | It is used for harvesting garden produce such as large vegetables and fruits. |
| Country of Origin of Product | India |
| Dimensions | 25*7.5*3 cms |
| Weight | 185 g |